Thinning Wood Precisely
While we continue to strive in achieving high standards and quality veneer lamination products, it is also essential for us to grow and advance our interest in wood veneers.
In 2015, we have decided vertically integrate our offerings and we have commissioned our robust & sturdy veneer slicer machine, allowing us to move a step further in controlling the quality of our supply chain.
At Enviri, we truly treasure and appreciate all natural resources (especially wood) and we want these resources to last. SUSTAINABILITY is crucial to us and it marks a key strategy when we decided to launch the veneer slicing business. Therefore, we are Chain-of-Custody (CoC) & Programme for the Endorsement of Forest Certification (PEFC) certified since the inauguration of our business. Tracing of the ancestry of the veneer is made possible and this ensures that veneers that we churn out are legal and compliant.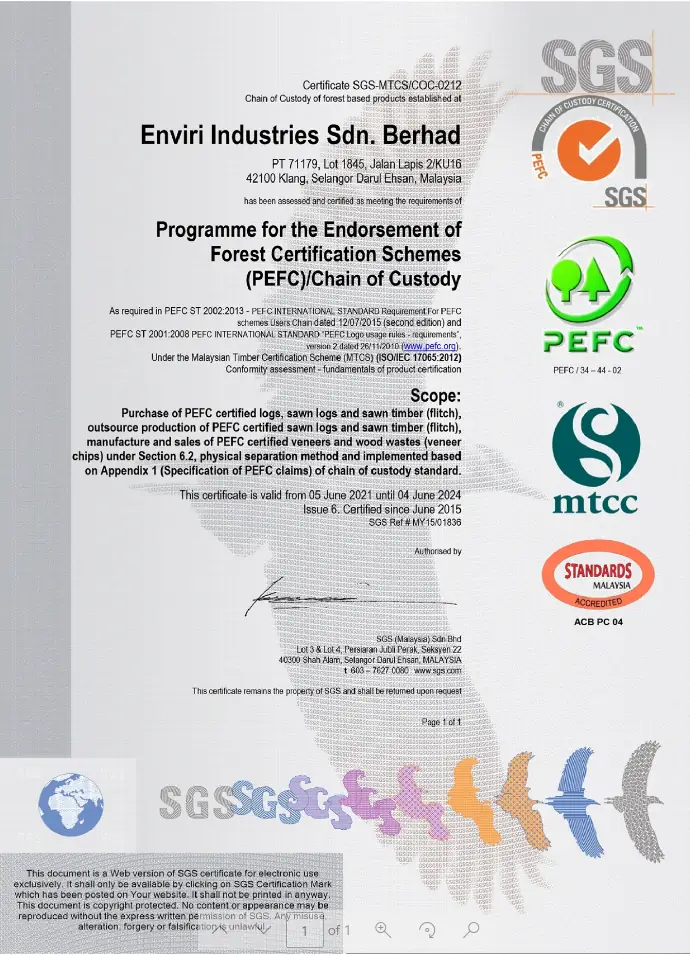 LOG YARD
Incoming wood logs from the forestry will be carefully arranged into our log yard. Our log yard will help to shade the logs from over exposure of sunlight. Long exposure to heat will cause the logs to crack and thus impacting the quality of the timber. Furthermore, we have also installed a recirculating water sprinkling system to help to maintain and cool down the temperature of the logs. More interestingly, our sprinkle system uses Recycled Rainwater which we have harvested over the rainy days, captivating the opportunity of us situated in a Tropical climate and also living up to our intention to become environmentally friendlier.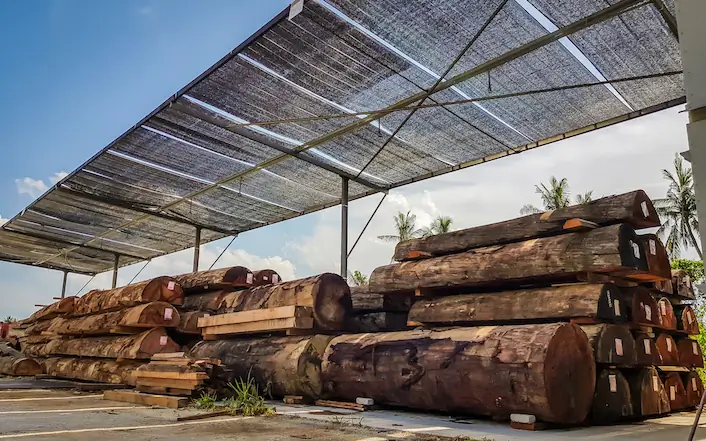 MACHINING
Flitching is done precisely and minimises wastage as we have invested in accurate laser level. Sawn off pieces are then further processed to make into other useful products such as pallets, beams, fuels and etc. Our robust slicer can slice out veneers ranging from thickness of 0.25mm to 3.00mm. Through slicing conversion, we are able to achieve almost ZERO wastage as compared to the common sawing method. Sliced veneers are sent to the dryer to bring down to the right moisture content level.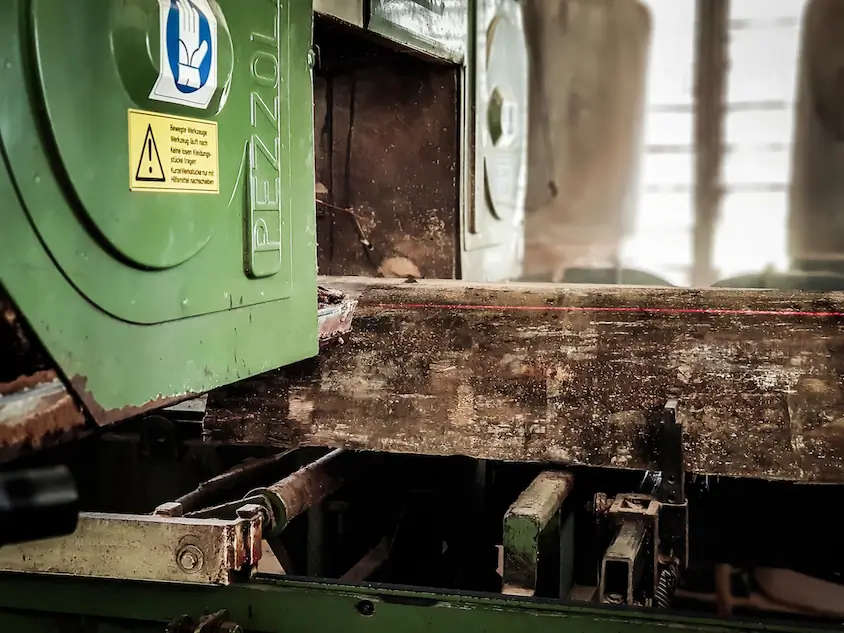 LABELLING
Every bundle of veneers is labelled accordingly with our in-house barcoding system, stating the log numbers, width and length of the veneers. This will ease up our inventory system as well as allowing the traceability of every single piece of veneer.